With the strong support, expertise and strong will of our Director, Vaibhav Yadav we have set up two units of glass and manufacturing since 2002. Now we have installed the best and advanced Mirror Manufacturing Line which is the second largest Auto Machine Line and a large infrastructure that will get our business the worldwide recognition.
The best in us is yet to come!
The strong will power to improve the quality of our products and make it super easy and convenient for our customers makes us work towards betterment each and every day. And we can say that the best in us is yet to come and we wish to improve with each passing day.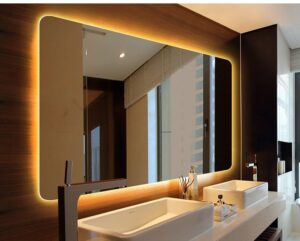 We have a production capacity of 50mt / day and 15000 Mt / year.